The specific operations are as follows:
In the list of buckets on the left, click the name of the destination bucket to open the bucket overview page.
Click the Content Management tab.
After selecting the target file, click 【Batch operation】->【Modify Storage Class】at the top of the file list.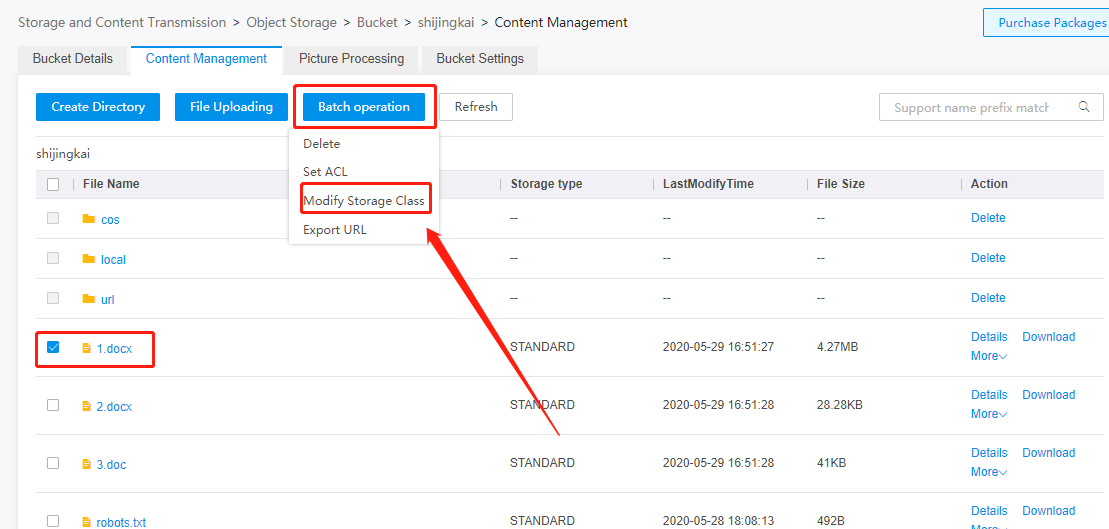 After selecting the storage class you want to modify, click OK.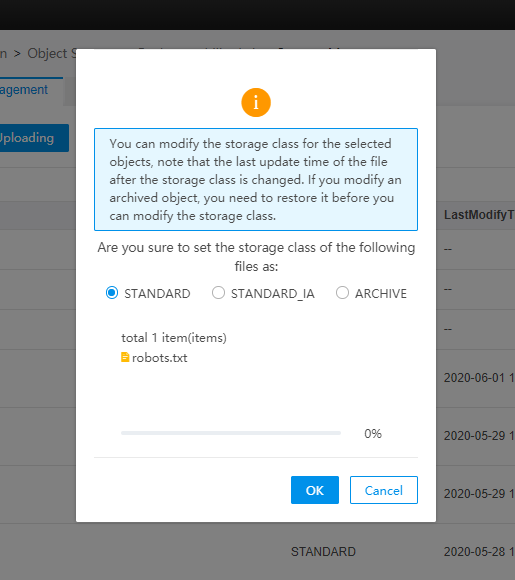 Note:
Modifying the file storage class is actually to change the file to the specified storage type by overriding. Therefore, if the modified file is of low-frequency access or archive storage type, and the storage time is less than the specified number of days, the storage fee of less than the specified number of days shall be supplemented. For details, see Billing Method Description.