Door Chain provided by KS3 can control accessing via the black and white lists. The black lists are used to add the source domains to be blocked, and the white lists are used to add the source domains that are allowed to access. The Door Chain function can be manually disabled.
Obey the following rules when entering a domain name:
Separate domain names with a comma (,), with no need to write 'http://'
Support wildcard * used before domain names, which can be used to refer to multiple levels of subdomains under the current domain name.
Because some legitimate requests do not have a referer, sometimes the requests with an empty referer cannot be rejected. In KS3, we also provide the option to manually set the referer.
Operation steps:
1.The Door Chain function is located under the Bucket setting menu.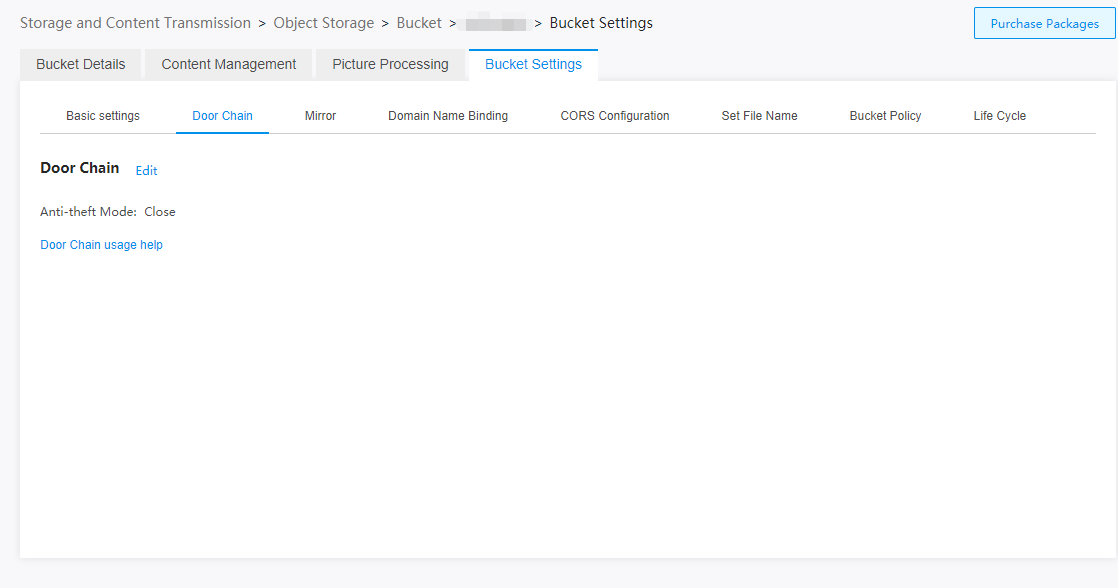 Set the Blacklist and Whitelist: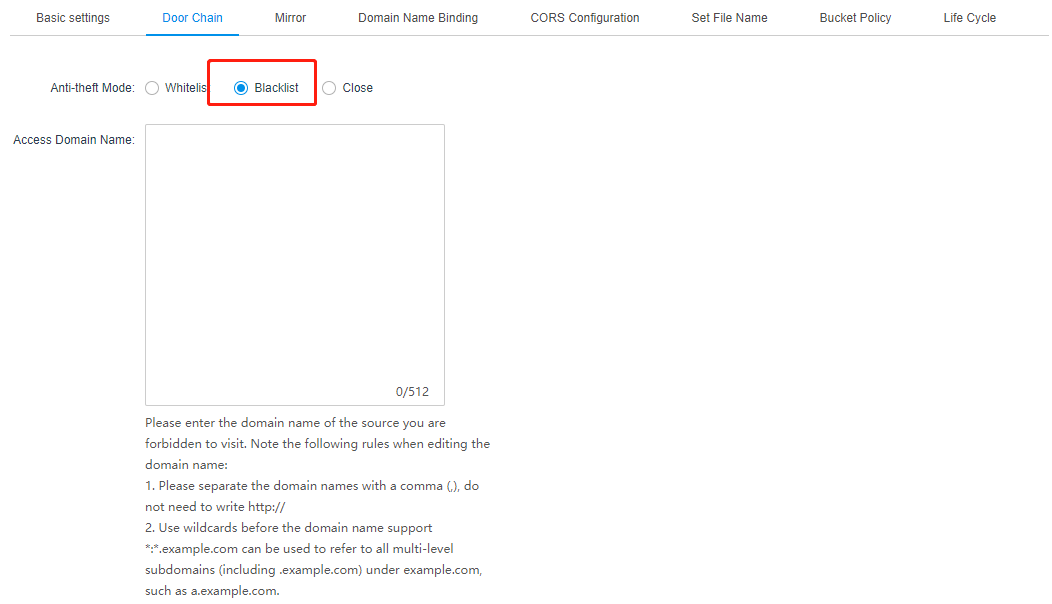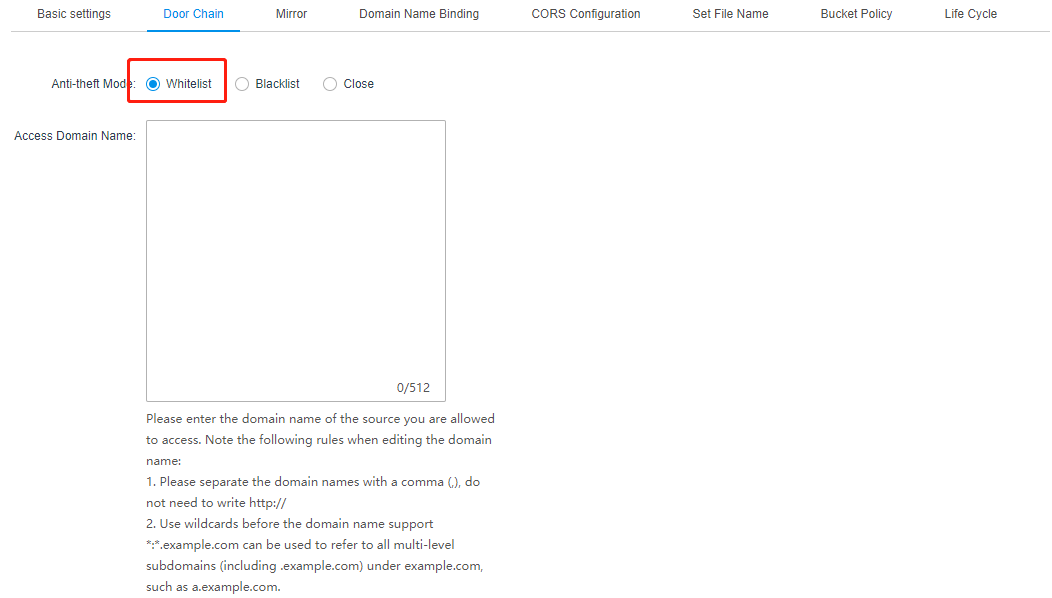 Set the referer manually: