Share and Download Files
In general, if when loaded, a file's permission is selected as "public", then the file's external link will be automatically displayed after the file is uploaded, which can be directly shared.
When the file permission is private, the operation steps for sharing the file briefly are as follows:
Select the file you want to share and click 【Details】.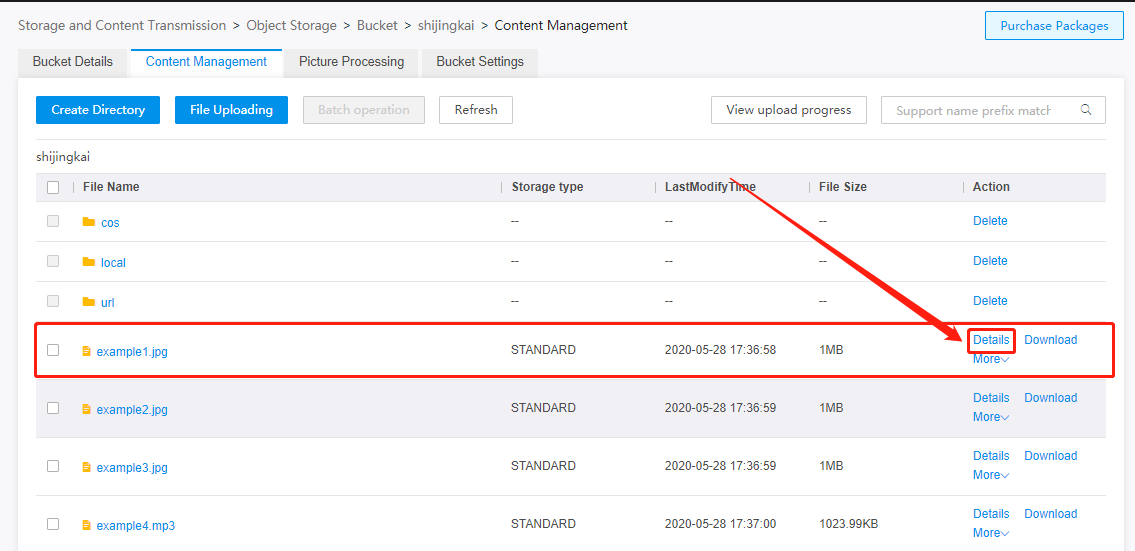 Set the Expiration date of the external link address.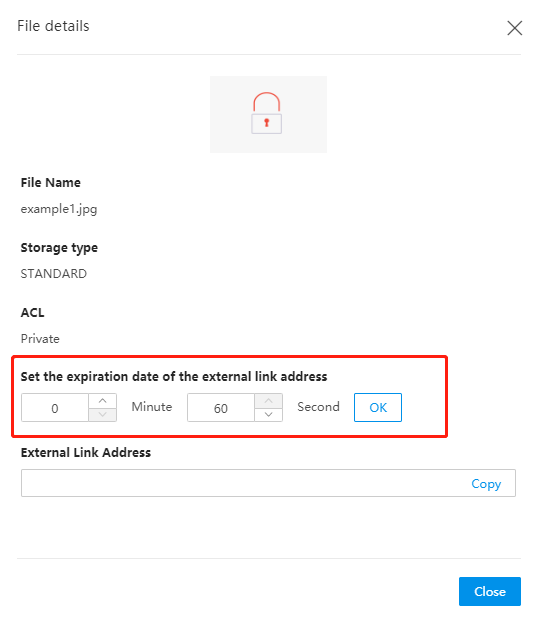 After setting, a shareable external link appears. Click the [Copy] button to copy the file external link for sharing.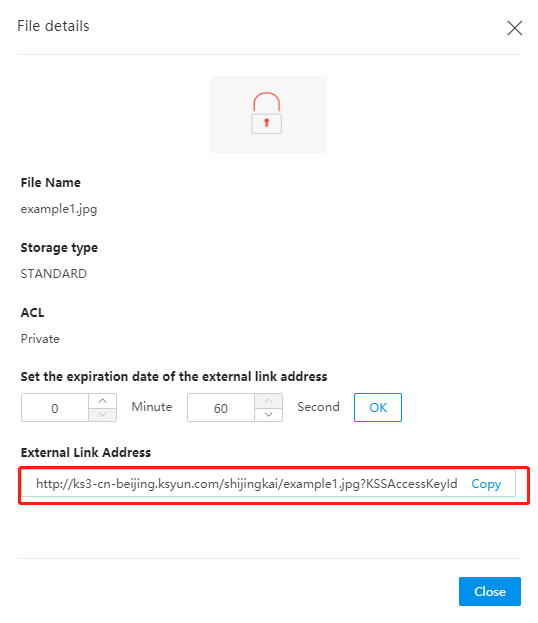 Note: For an archive file, you need to "restore" it before sharing it.
Document download
Operation method:
Select the file you want to download and click the download button to complete the file downloading.