Upload files
---
Operation steps:
1.Enter the existing directory and click the [ File Uploading ] button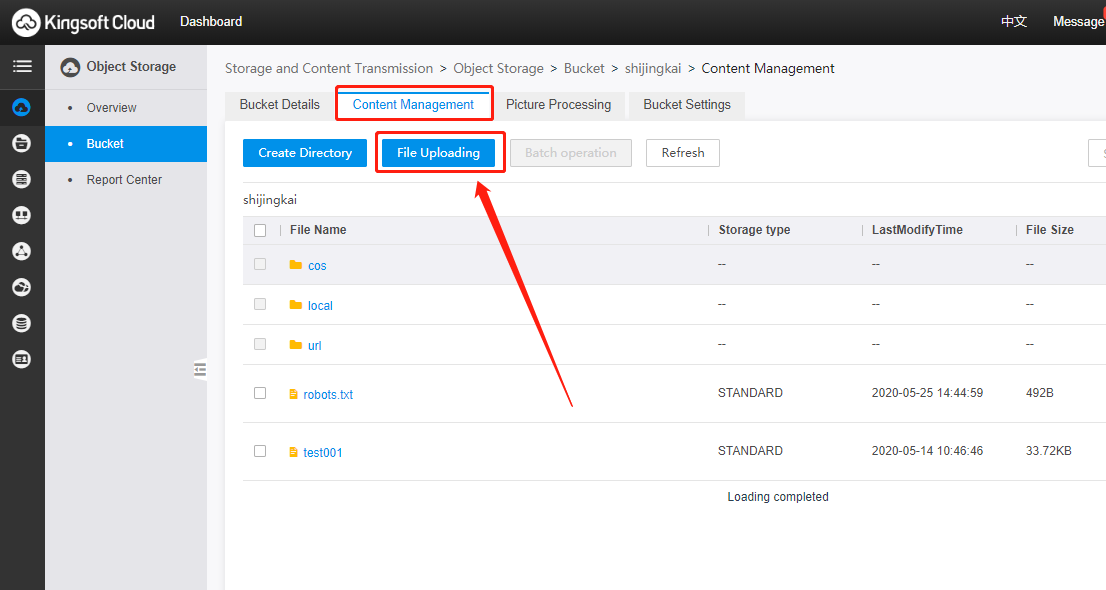 2.The upload dialog box pops up, which supports multiple-file upload.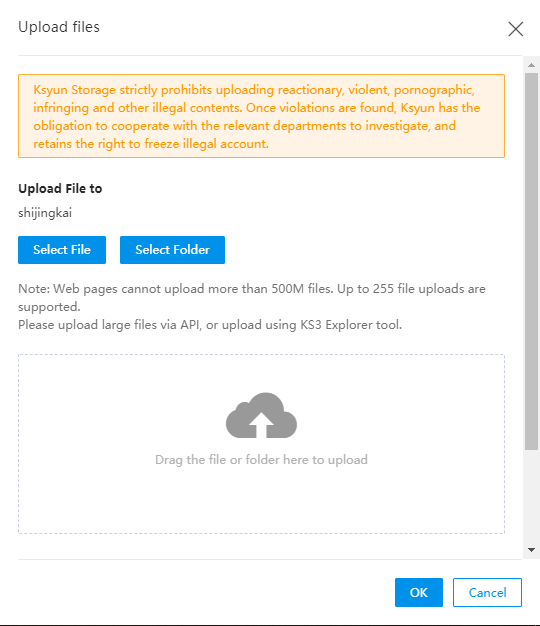 3.Select files, or directly drag files or folders to the dialog box.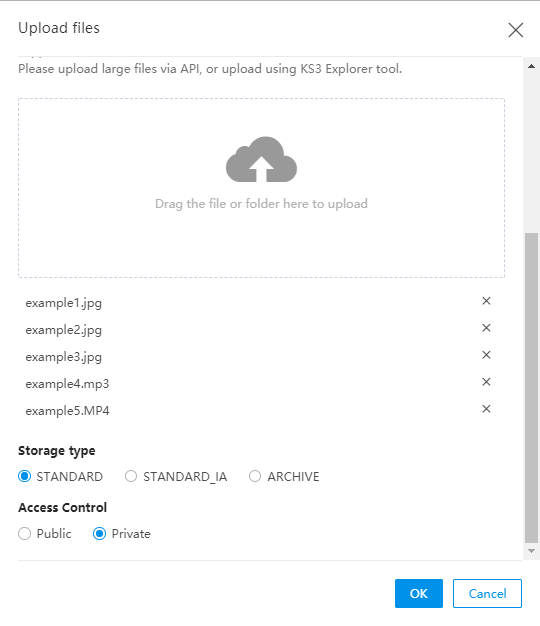 4.Select the file storage type: For non-archive Bucket, you can choose the standard storage type and the low-frequency storage type. For archive Bucket, you can only select the archiving storage type.
5.Select the access control permissions for the file.
6.Click OK to start uploading the files.