Overview
This topic describes how to bind and unbind an elastic IP address (EIP) to or from a Kingsoft Cloud GPU Elastic Compute (GEC) instance.
Procedure
Log in to the KEC console. The Instance page appears by default.
Click the name of an instance. Choose More > Network/Security Group > Set EIP.
Select an EIP from the EIP list. To unbind an EIP from the instance, click the Delete icon next to the EIP.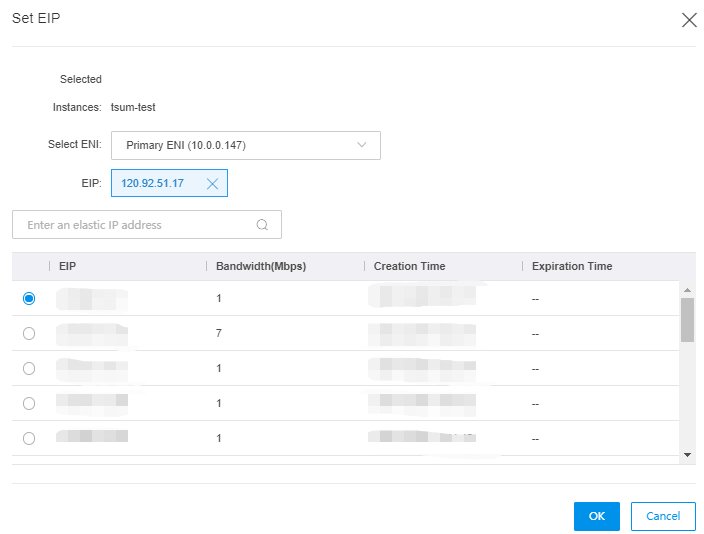 Click OK.