You can customize different dashboards to check the running status of cloud resources.
A custom dashboard is a collection of monitoring graphs. You can monitor cloud resources in different groups by creating different dashboards.
Create a custom dashboard
Log in to the Cloud Monitor console and click Custom Dashboard in the left navigation pane.

Click Create Dashboard.
Rename or delete a custom dashboard
To rename a custom dashboard, click the Edit icon next to the dashboard name and enter a new name.
To delete a custom dashboard, click Delete in the Operation column of the target dashboard.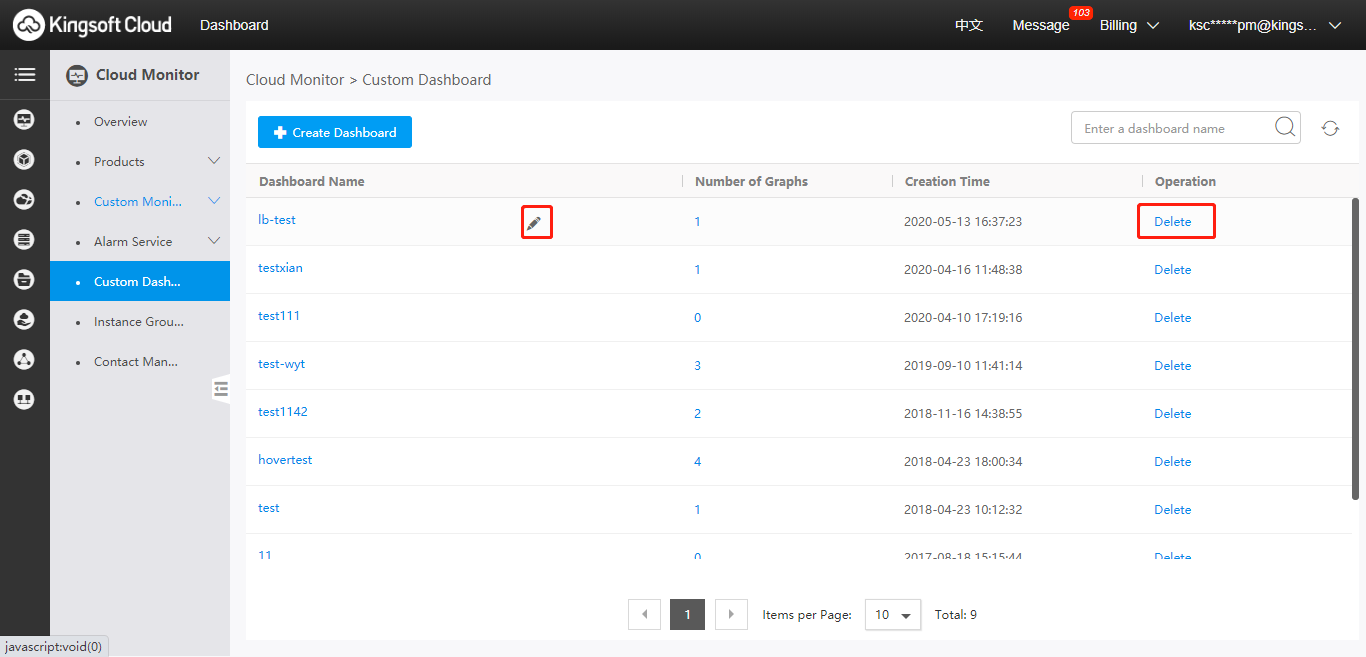 Configure graphs for the dashboard
Add different graphs to the dashboard to flexibly demonstrate the resource performance in different monitoring scenarios.
Use different graph types and operations such as drag-and-drop and zoom-in to view the monitoring data conveniently.
Graph types
Currently, the line chart is available for you to choose as the monitoring graph.
A line chart is the most common and versatile graph to demonstrate the vast majority of sequential monitoring data.
Procedure
On the custom dashboard list, click the name or Number of Graphs of the target dashboard.

The custom dashboard page appears.