Charts
After you enter an SQL statement, the query result is returned and displayed on the Charts tab. By default, the query result is displayed in the table format. You can view the query result in a chart, such as a line chart.
Create a chart
In the following example, a line chart is used to demonstrate how to create a chart.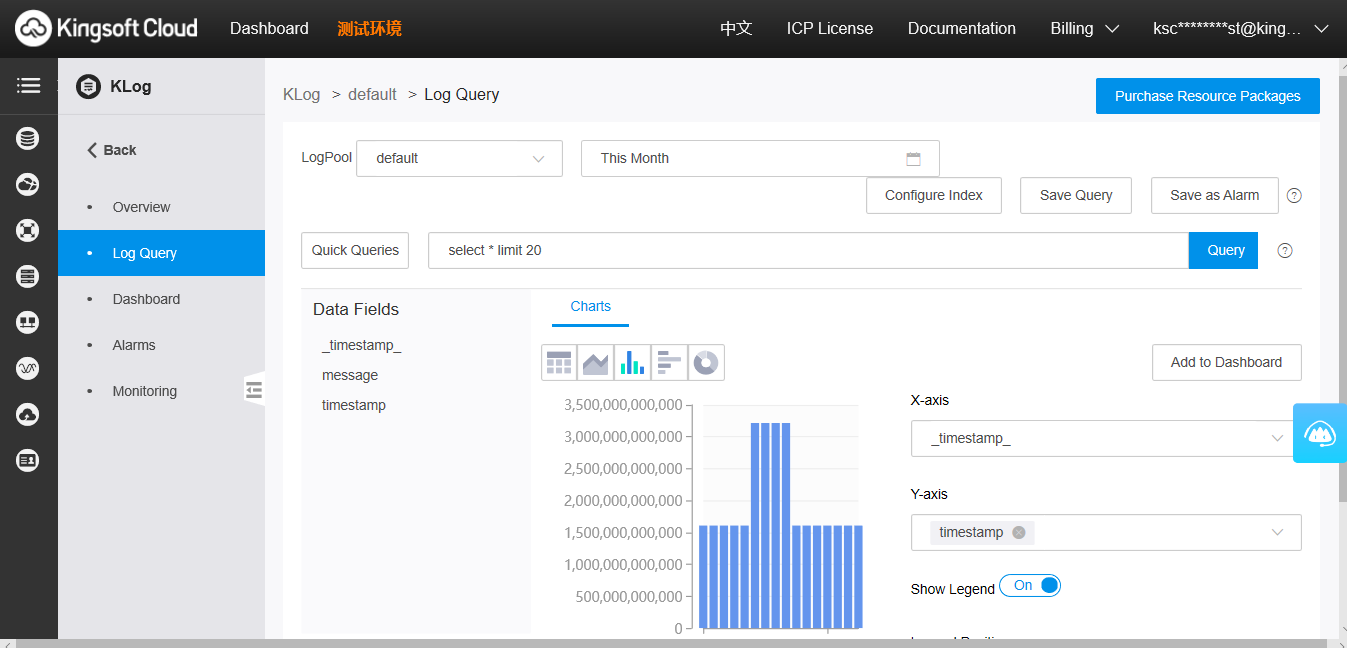 On the Charts tab, click Line Chart. Select fields for the X-axis and Y-axis on the right side. You need to select only one field for the X-axis. You can select multiple fields for the Y-axis. Each field corresponds to a line or bar. If you select a field in Column Marker, the field is displayed as a bar in the chart.
Add a chart to a dashboard
If you want to retain a created chart so that you can view the chart at any time, click Add to Dashboard. Enter a dashboard name in Dashboard Name or select an existing dashboard, and then enter the chart name to add the chart to the specified dashboard.