The Management page allows you to manage Kibana runtime configurations. This topic describes how to create and define index patterns on the Management page. To use Kibana, you must configure one or more index patterns to specify the Elasticsearch indexes that you want to access. One index pattern can identify one or more Elasticsearch indexes. Kibana searches index names based on the index pattern. The asterisk (*) is used as the wildcard character in index patterns. For example, the index pattern myindex-\* matches all indexes starting with myindex-, such as myindex-1 and myindex-2.
Step 1: Click Index Patterns in the left navigation pane of the Management page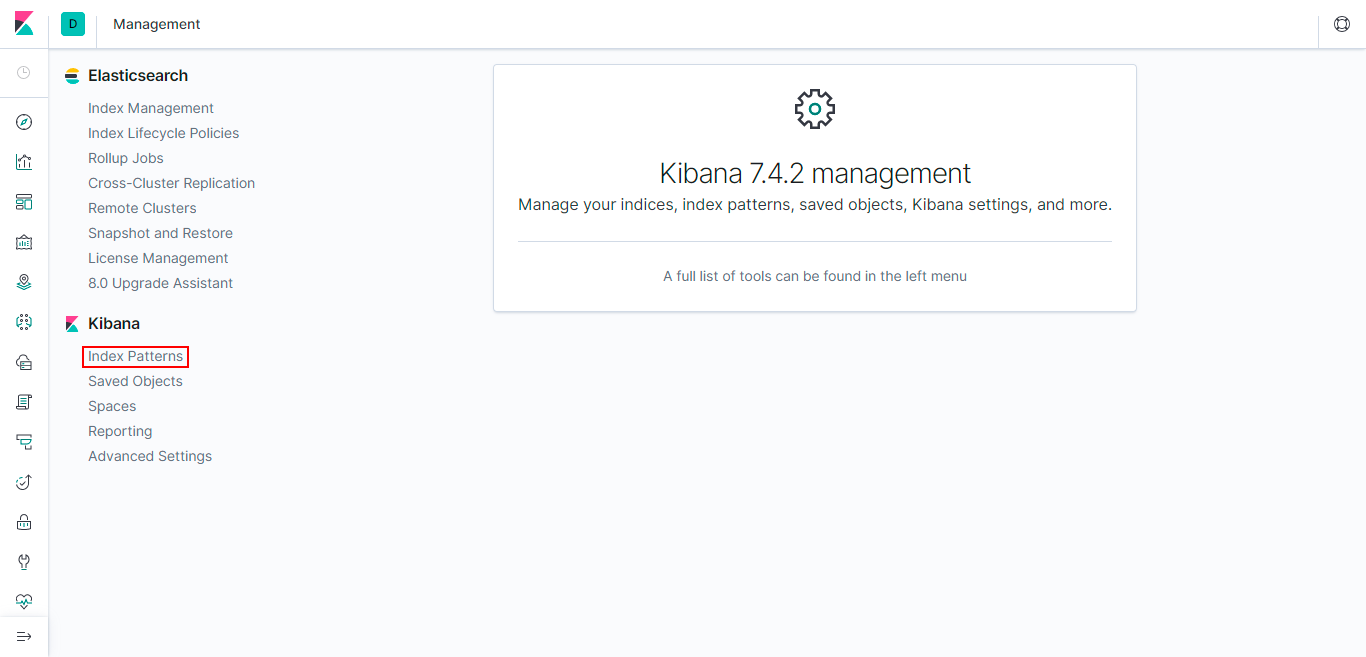 Step 2: Create an index pattern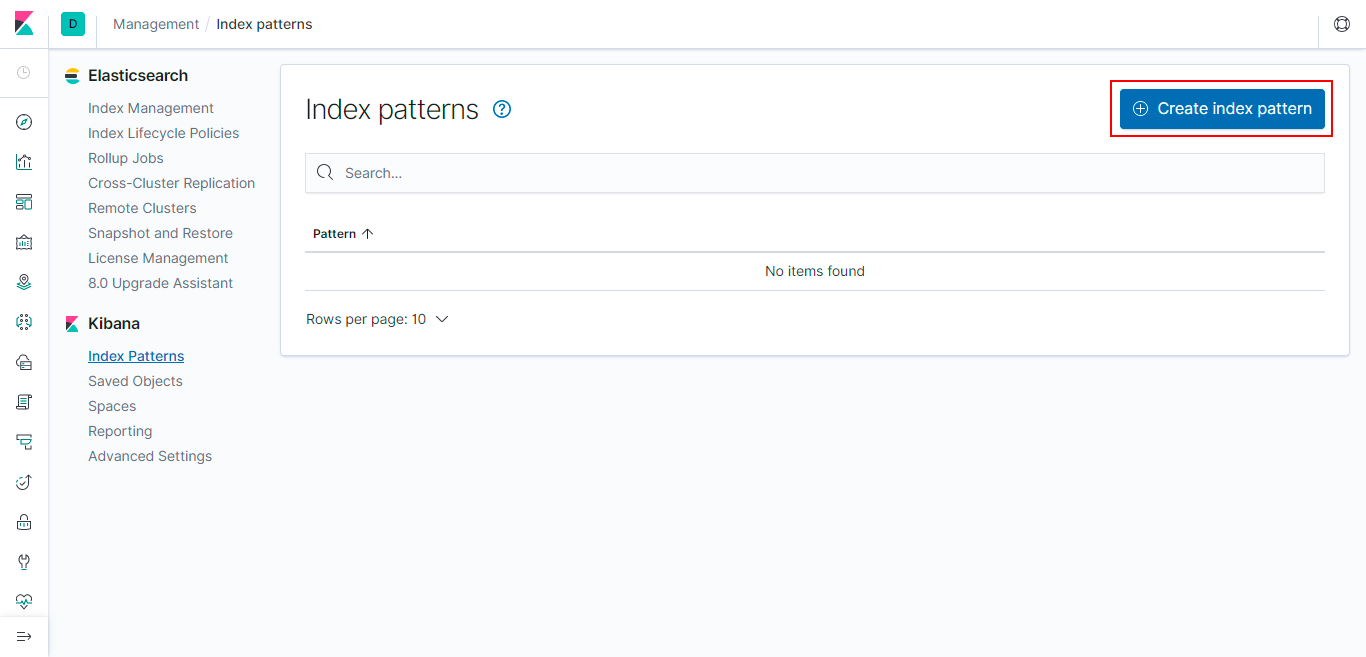 Step 3: Define the index pattern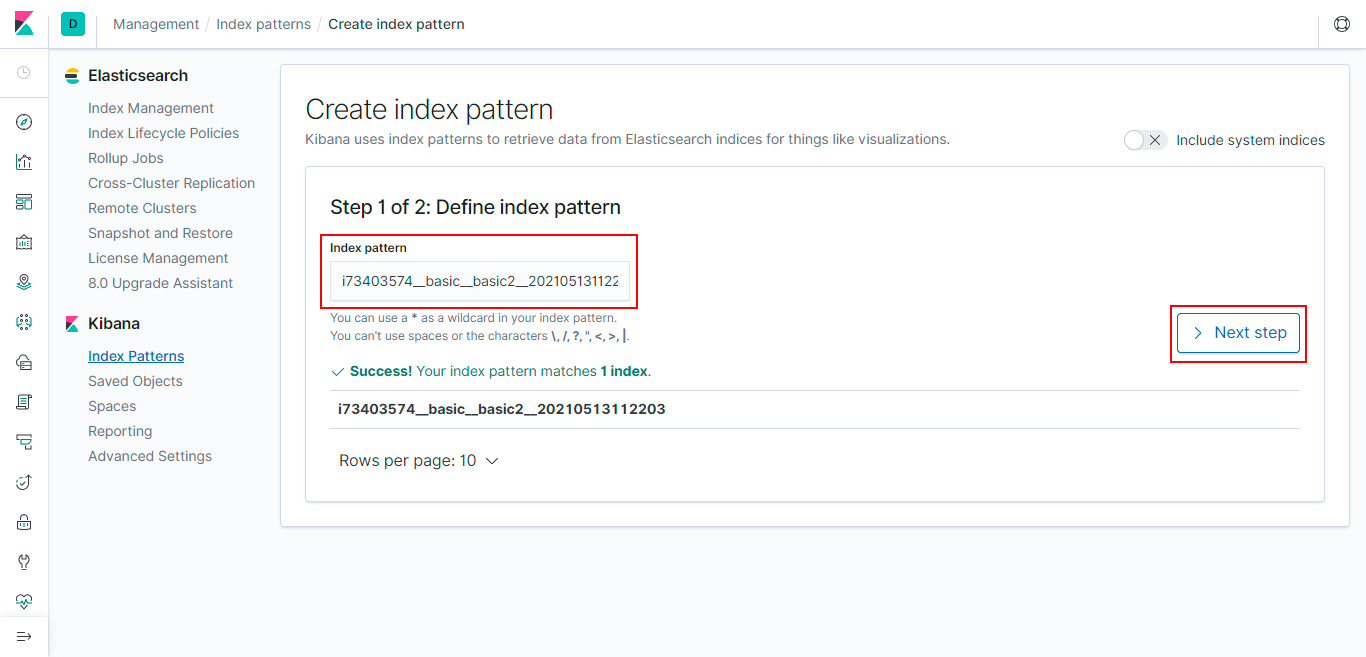 Step 4: Specify the time field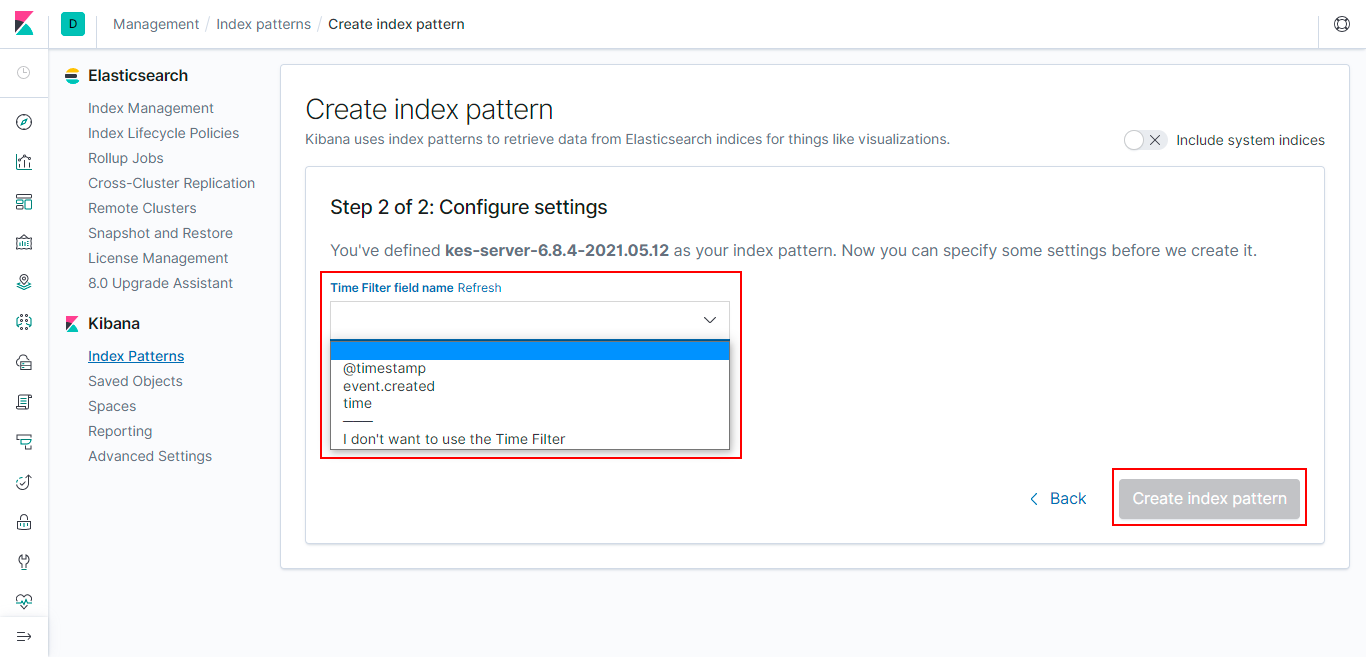 Note: If the index mapping in an index pattern changes, you must refresh the index pattern.