Kingsoft Cloud Advanced Defense (KAD) provides advanced defense for recorded domain names against Tbps-level Distributed Denial of Service (DDoS) attacks. After you configure a KAD instance, it directs the attack traffic to KAD to keep the origin server stable and available when you encounter DDoS traffic floods.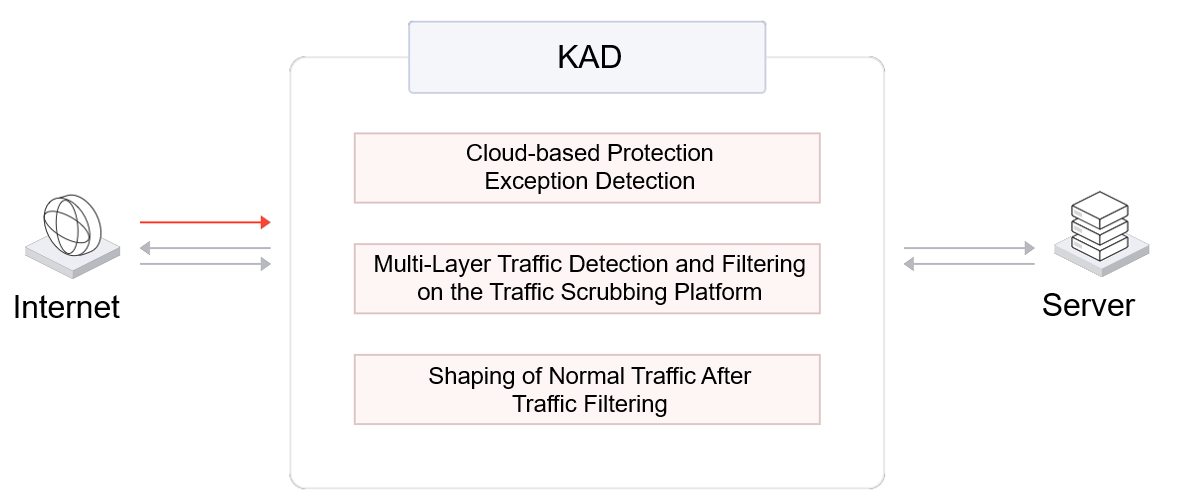 Implementation
KAD uses algorithms to detect and filter traffic on the cloud. It blocks attack traffic and forwards normal traffic to the origin server. This ensures continuous business.
KAD uses an instance IP address to provide proxy services for the origin server. All public network traffic is diverted to the KAD instance IP address, and therefore user business on the origin server is protected against DDoS attacks. The following figure shows the implementation of KAD-based traffic forwarding.