After KFS is activated, go to the KFS console, click Create File System, and then configure parameters in the dialog box that appears.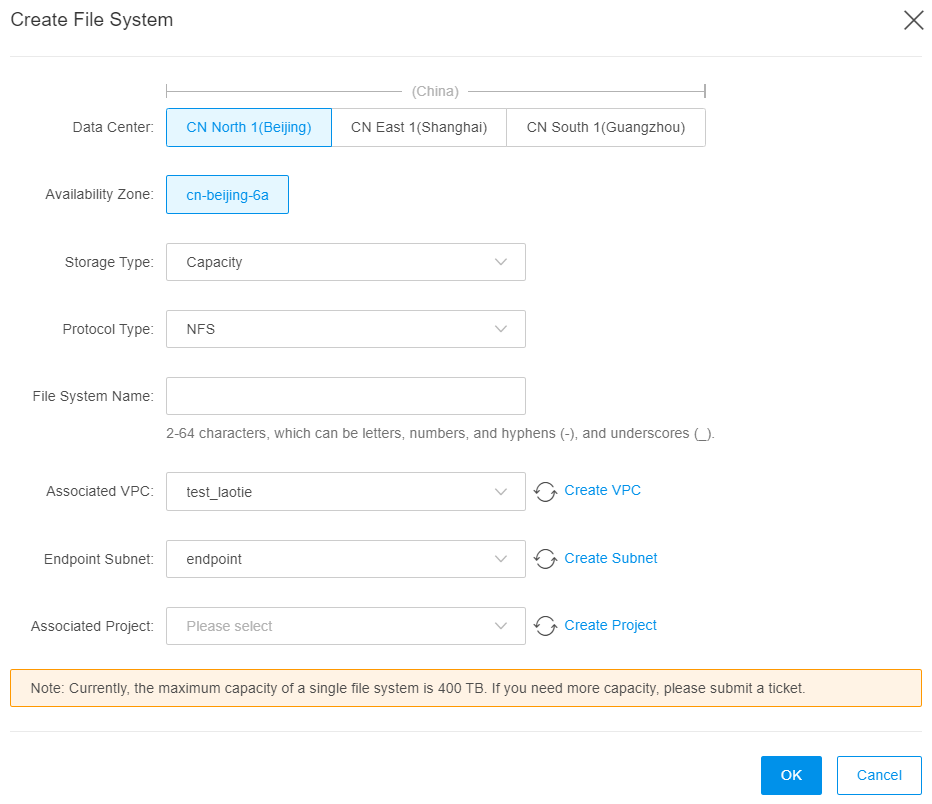 Parameters are described as follows:
Data Center: Specifies the region where the file system is created. Currently, CN North 1(Beijing), CN East 1(Shanghai), and CN South 1(Guangzhou) are supported.
Note: File systems and compute nodes in different regions cannot access each other.

Availability Zone: Each data center (region) contains a number of availability zones. This parameter specifies the availability zone where the file system is located.

Storage Type: Specifies the file storage type. Currently, only Capacity can be specified.

Protocol Type: Specifies protocols supported by KFS. NFS and CIFS protocols are supported.

File System Name: Specifies the file system name. The name contains 2-64 characters and supports letters, digits, and hyphens (-).

Associated VPC: Specifies the VPC. By default, a file system can be mounted to only compute nodes in the same VPC.

Endpoint Subnet: Specifies the endpoint subnet. From the endpoint subnet, a mount target IP address will be allocated for mounting the file system.