Live streaming scenario
Subtitles (bullet comments) in the live streaming scenario pose high requirements on the network bandwidth and server performance. Each subtitle needs to be pushed to audience of the live-streaming channel in real time. There will be hundreds of millions of persistent connections during the peak period, and the bandwidth of a single server may reach the Gbps level.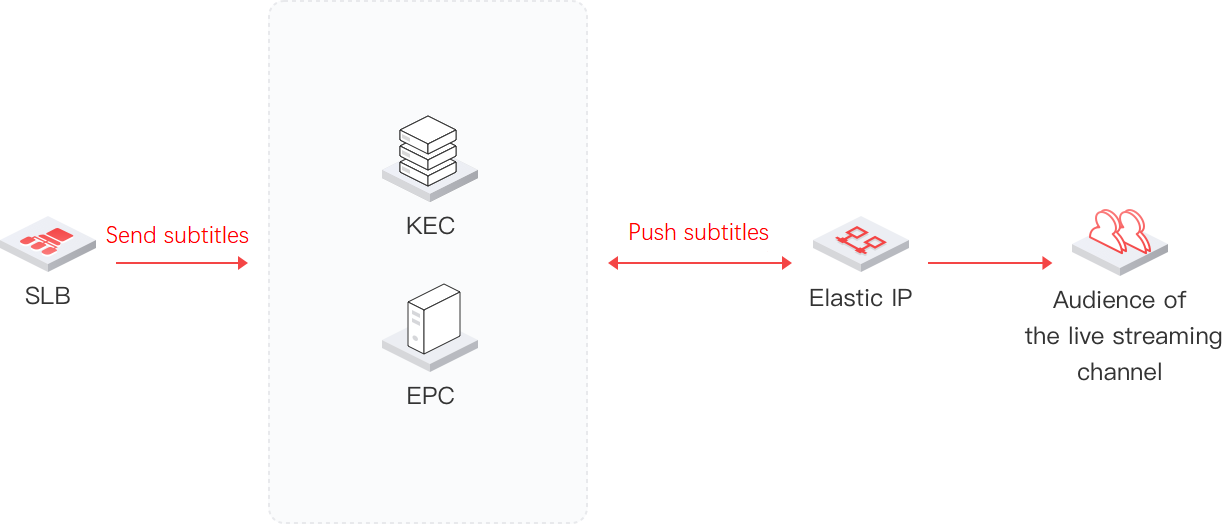 Big data scenario
A single EPC instance of Kingsoft Cloud can provide storage of 48 TB. The provided 12 disks support single-disk RAID 0, meeting requirements for large storage and multiple replicas in Hadoop scenarios.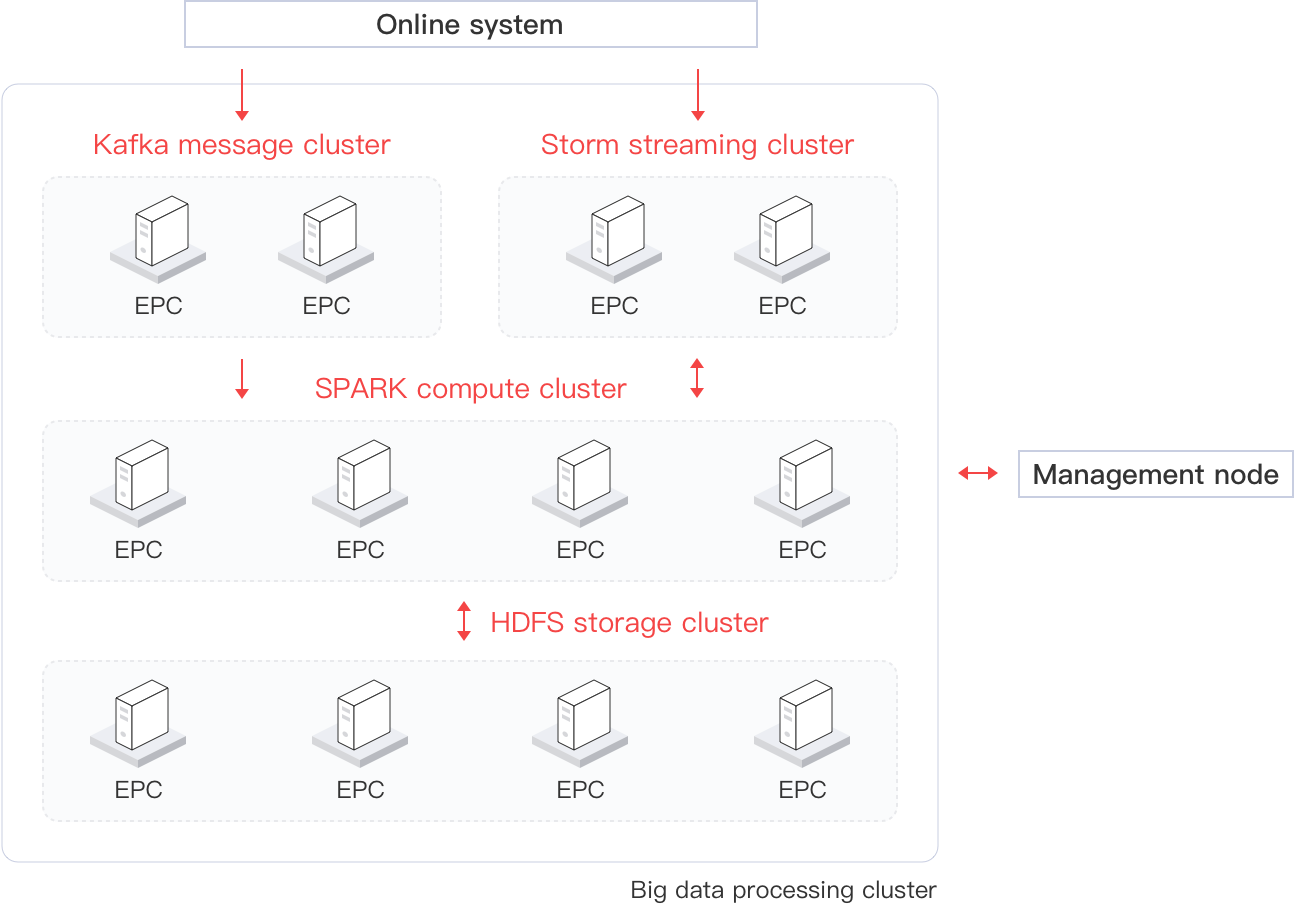 Gaming scenario
EPC instances use Intel's latest generation of E5-2690 v4*2 CPU, SSDs, and EVPN switches to provide 20 Gbps bandwidth. The combat logic module is deployed on EPC instances, and bare metal servers are used to deal with high I/O and high PPS scenarios.
Massively Multiplayer Online Role Playing Game (MMORPG) is popular with players for its gorgeous graphics, grand scenes, and the variety of playing methods and scenarios. In particular, large-scale cross-server activities attract many players to join. All players in the same area are visible to each other. The operation of each player will be broadcasted in the field of vision. The participation of a large number of players poses high requirements on the workload, stability, and network of access servers. Gaming applications have a short lifecycle, and the operation involves a large number of servers during peak hours. Additionally, asset retirement and devaluation issues happen at the end of the lifecycle. By using EPC, you can rely on the huge resource pool on the cloud for rapid capacity expansion. The on-demand and pay-as-you-go features of EPC can help you change the cost structure to reduce the total cost of ownership (TCO).