Create a KRDS for MySQL instance
Step 1: Log in to the KRDS for MySQL console. In the left navigation pane, click Instance. On the page that appears, click Create, as shown in the following figure.
Step 2: Specify the basic configuration of the instance, such as the region, instance type, database version, purchase quantity, and purchase duration. Then, click Next: Network & Security.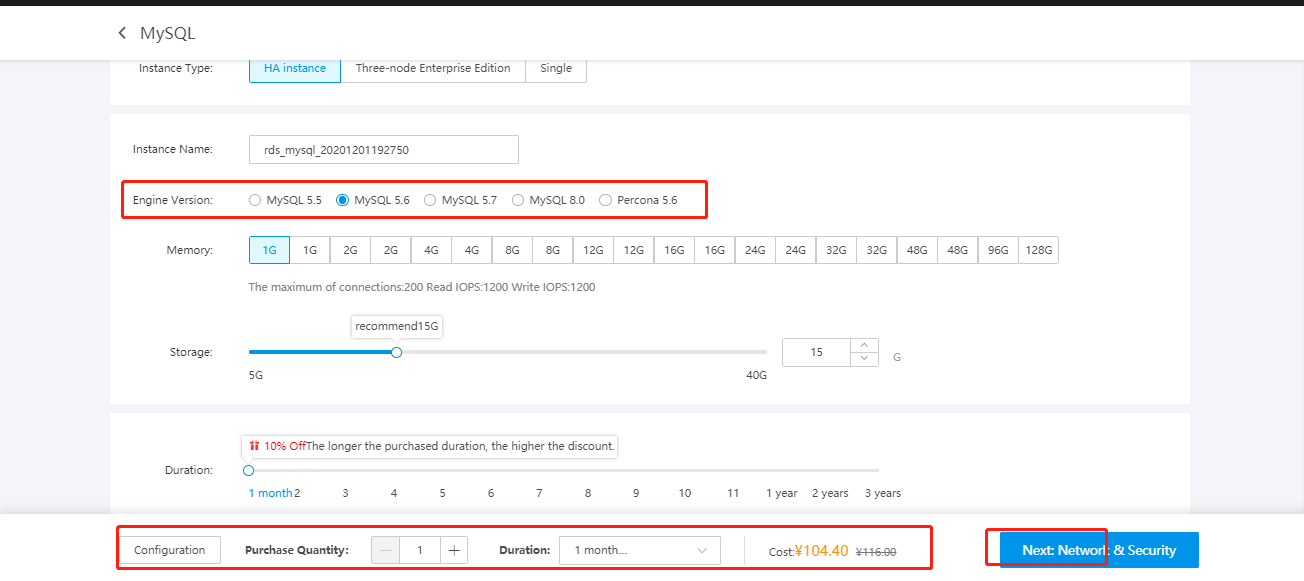 Step 3: Configure network and security settings. Specify an instance name and an administrator password. You can choose to create a VPC, subnet, and security group. Then, click Next: Confirm.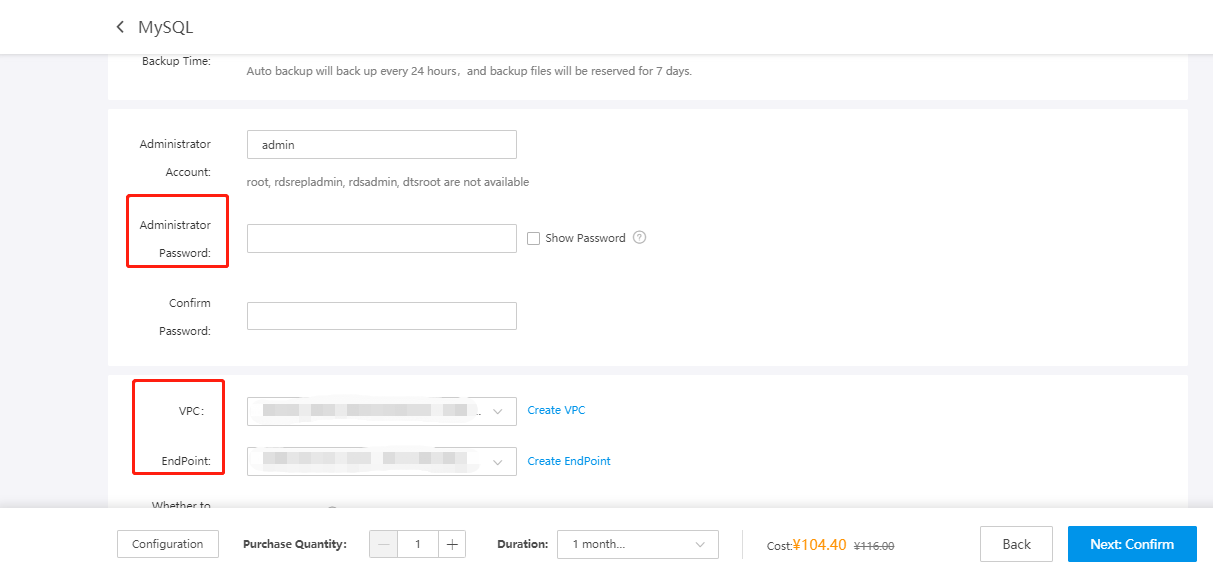 Step 4: Verify the configuration and click Buy Now. Wait for the instance to be created.