Backup and restoration
Log in to the KRDS for MySQL console, click Instance in the left navigation pane, and then click Manage in the Operation column for an instance. On the instance details page, click Back & Restore in the left navigation pane. Then, you can manually back up the instance, create a temporary instance, delete a backup file, configure automatic backup, restore data, and download a backup file.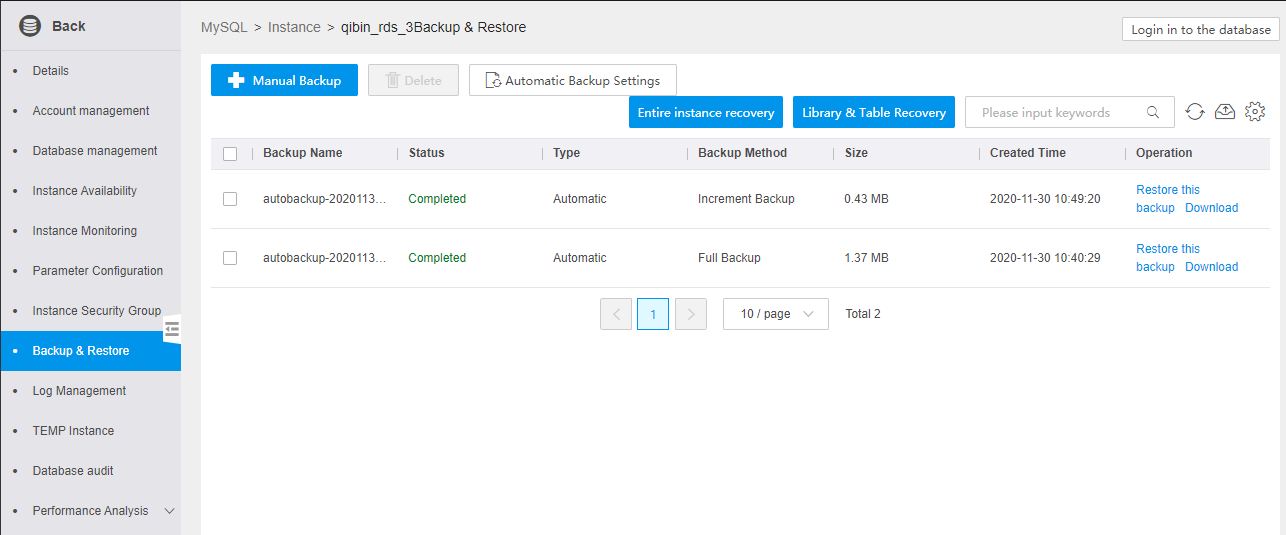 Note: You cannot restart or upgrade an instance during manual backup. You can create up to five manual backup files for an instance.
Restore data
To restore a backup file, find the backup file and click Restore this backup in the Operation column. You can restore a backup file to the original instance, a temporary instance, or a new instance.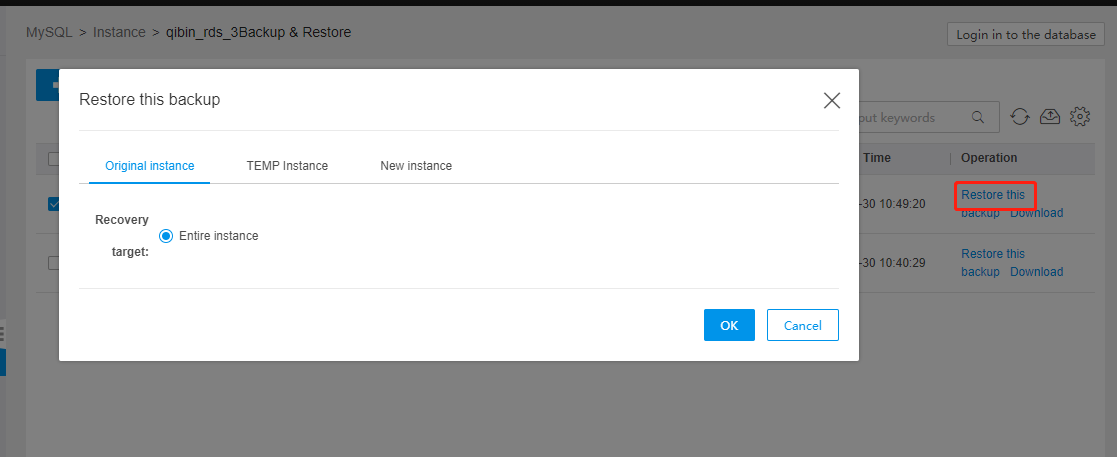 If you click OK on the Original instance tab, the existing data in the original instance is overwritten by the backup file. Perform this operation with caution. We recommend that you restore the backup file to a temporary instance and verify the data integrity first.
Restore data by time point, database, or table
You can restore an instance to a specified time point and restore specified databases or tables.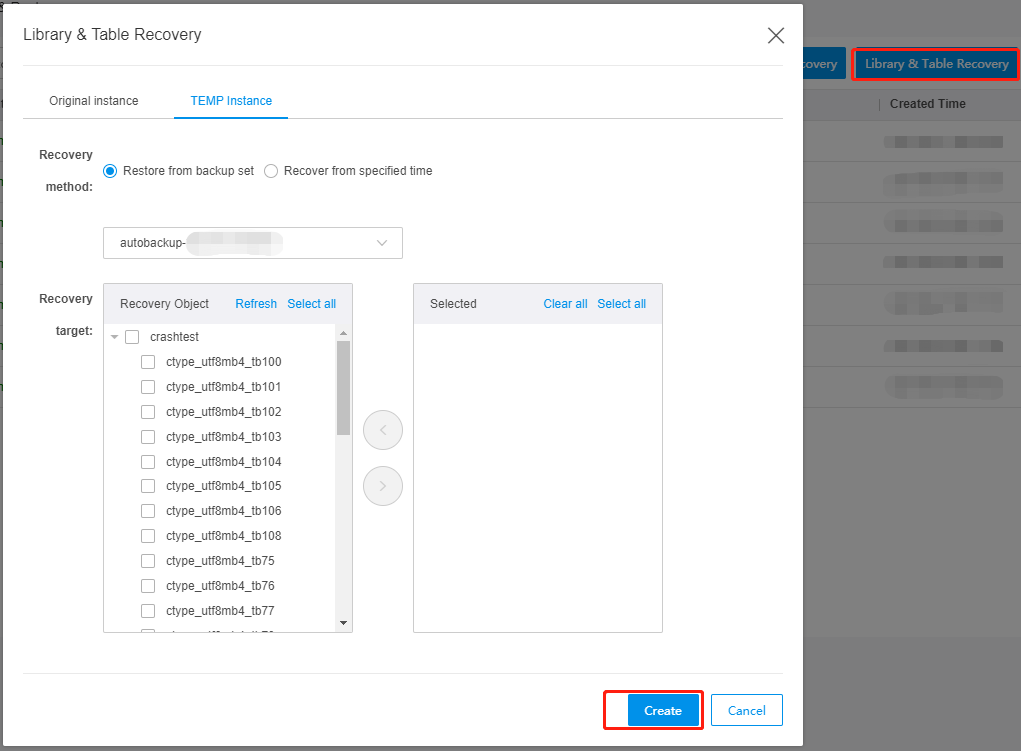 Notes:
This feature is supported only in the cn_shanghai_2 and cn_beijing_6 regions.
You cannot restore a backup file to the original instance if the original instance has read-only instances.
You can restore up to 50 tables at a time.
You can restore databases and tables only to a running instance.
Database and table restoration is not supported for an instance that contains over 50,000 tables.
Delete backup files
You can delete one or more manual backup files of the current instance as required. You cannot manually delete automatic backup files.
Configure automatic backup
The system automatically creates a backup file at 0:00 to 4:00 by default. You can specify the backup time. Automatic backup files are retained for seven days. Automatic backup runs cyclically according to the cycle of full backup, incremental backup, and incremental backup.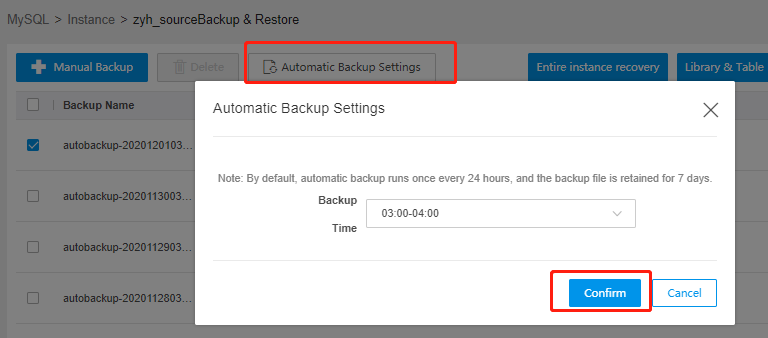 Additional information
A backup download link is valid for 30 minutes. You can refresh the page to update the download link.