Select a server on the server list page and click Detailed Data in the Operation column.

Click Setting in the left navigation pane to enter the feature settings page. You can choose to enable or disable security protection features.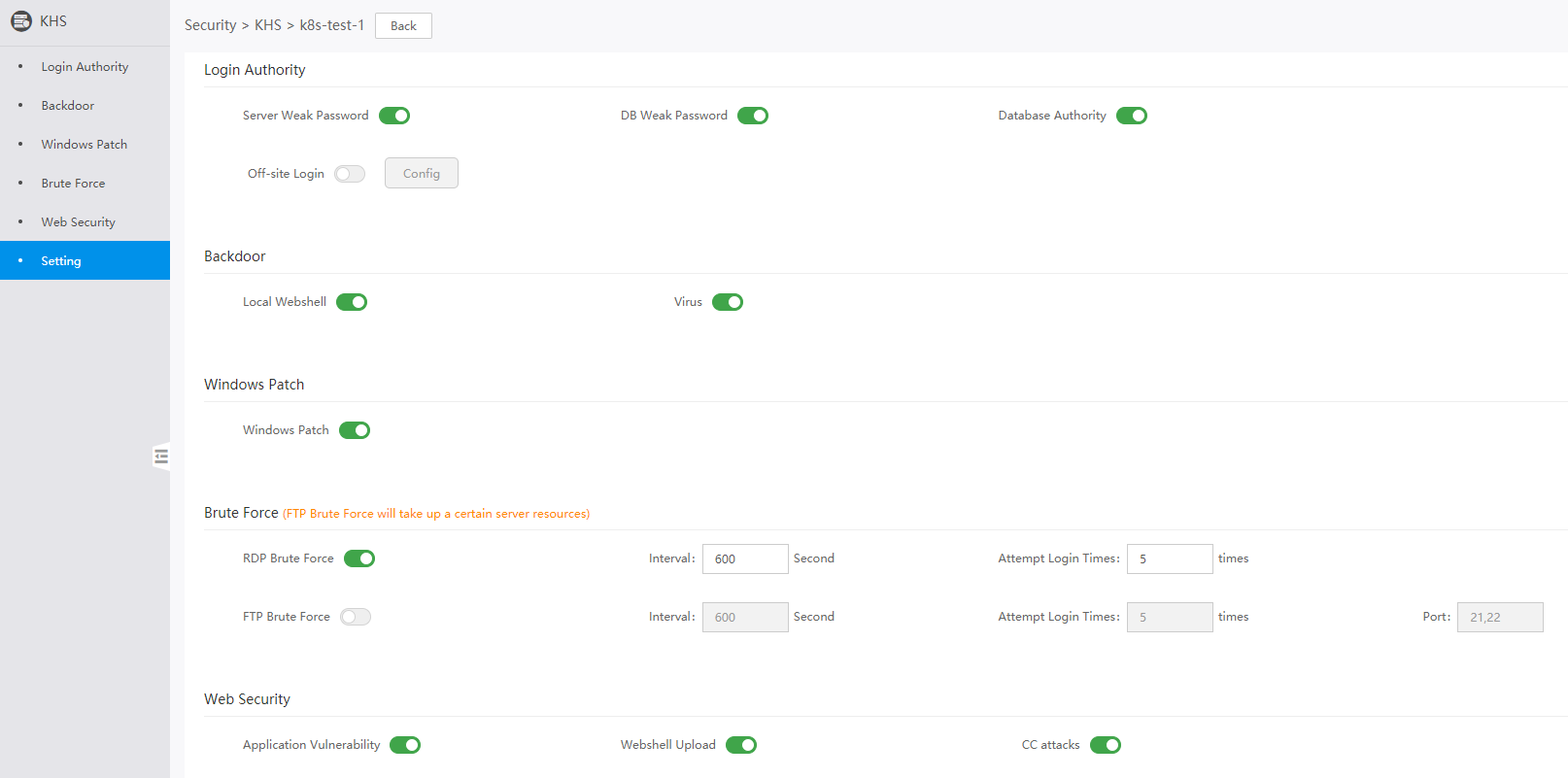 Note:
The feature of FTP brute-force attack defense is disabled by default. If this feature is enabled on a server, certain resources of the server are occupied.

The default interval for brute-force attack detection is 12 seconds, and the default number of login attempts is 10. If 10 login failures occur within 12 seconds, an alert notification is sent. You can modify the protection settings.