You can click this button to increase or decrease the number of core nodes as needed. Note: The capacity expansion and reduction of the cluster may cause problems such as the cluster abnormity, unbalanced data load and data loss. Please notify Kingsoft Cloud Big Data Team in advance to receive the support.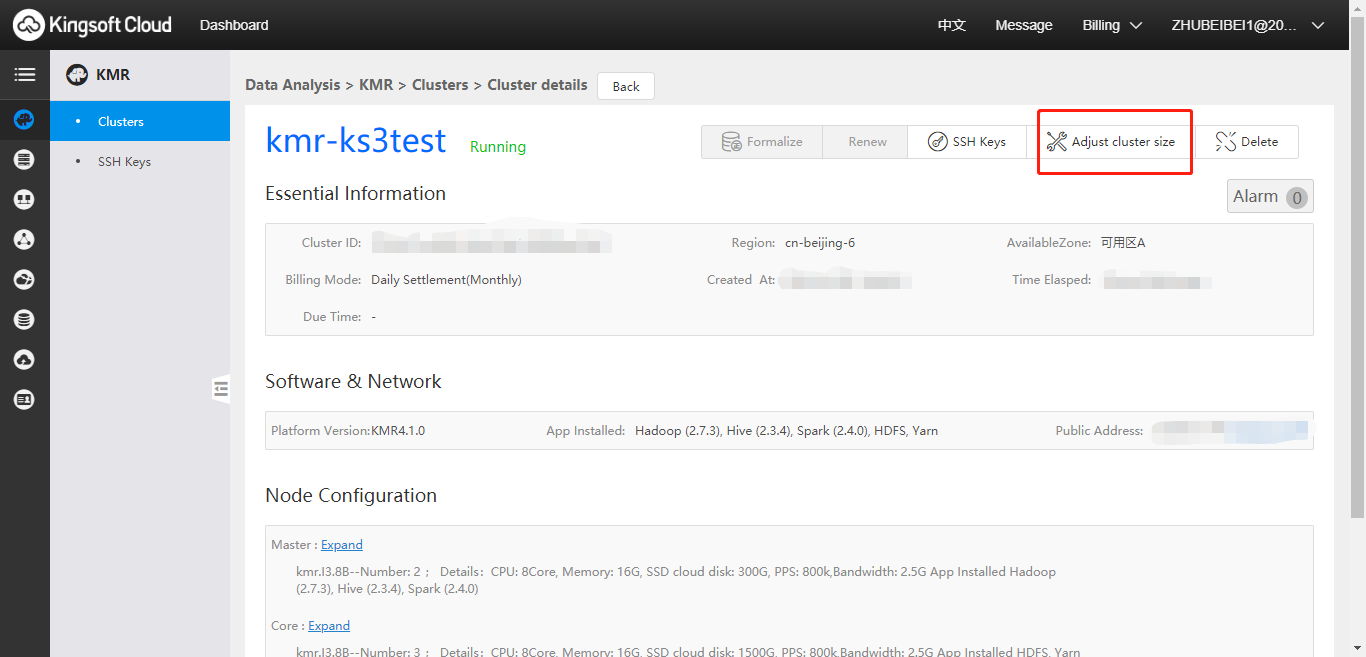 Adjust the cluster configuration to expand or decrease the capacity.

First choose "Select Capacity Expansion Instance Group"




Add core node group.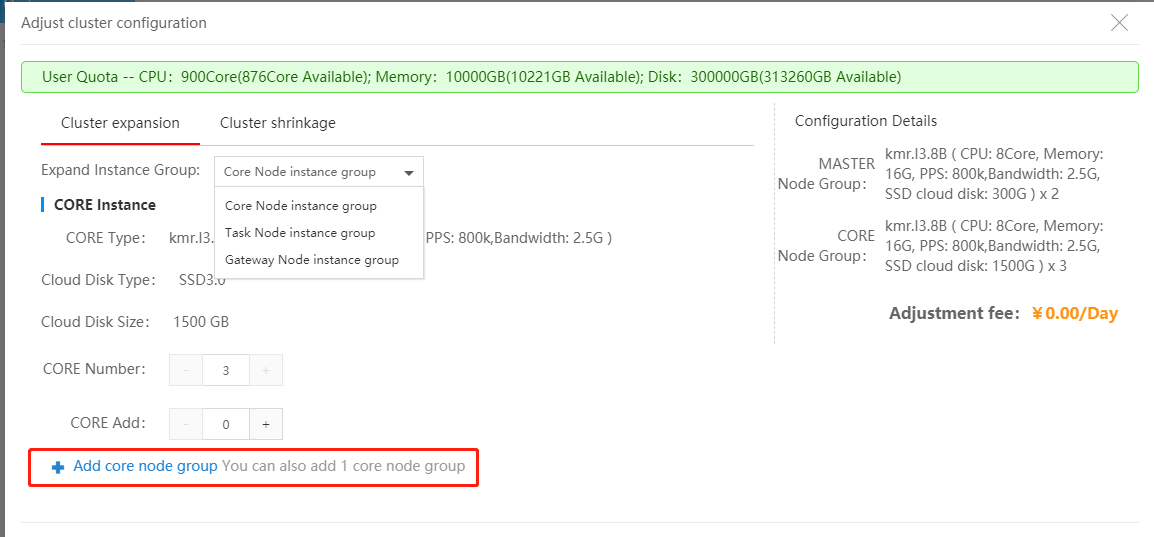 Notes: The operation of changing the node, especially reducing the number of core nodes, may cause HDFS file system data to be unavailable. Please be careful before the operation, or consult technical support.