##View events
####Query events in a list
Log in to the Kingsoft Cloud console and choose Products and Services > ActionTrail.

In the left navigation pane, click History Search.

On the History Search page, filter events by username, resource type, resource name, event name, AccessKeyID, read/write type, and time period during which events occurred. The events that meet the criteria are displayed in a list. A page displays only the specified number of events. You can go to other pages to view more events.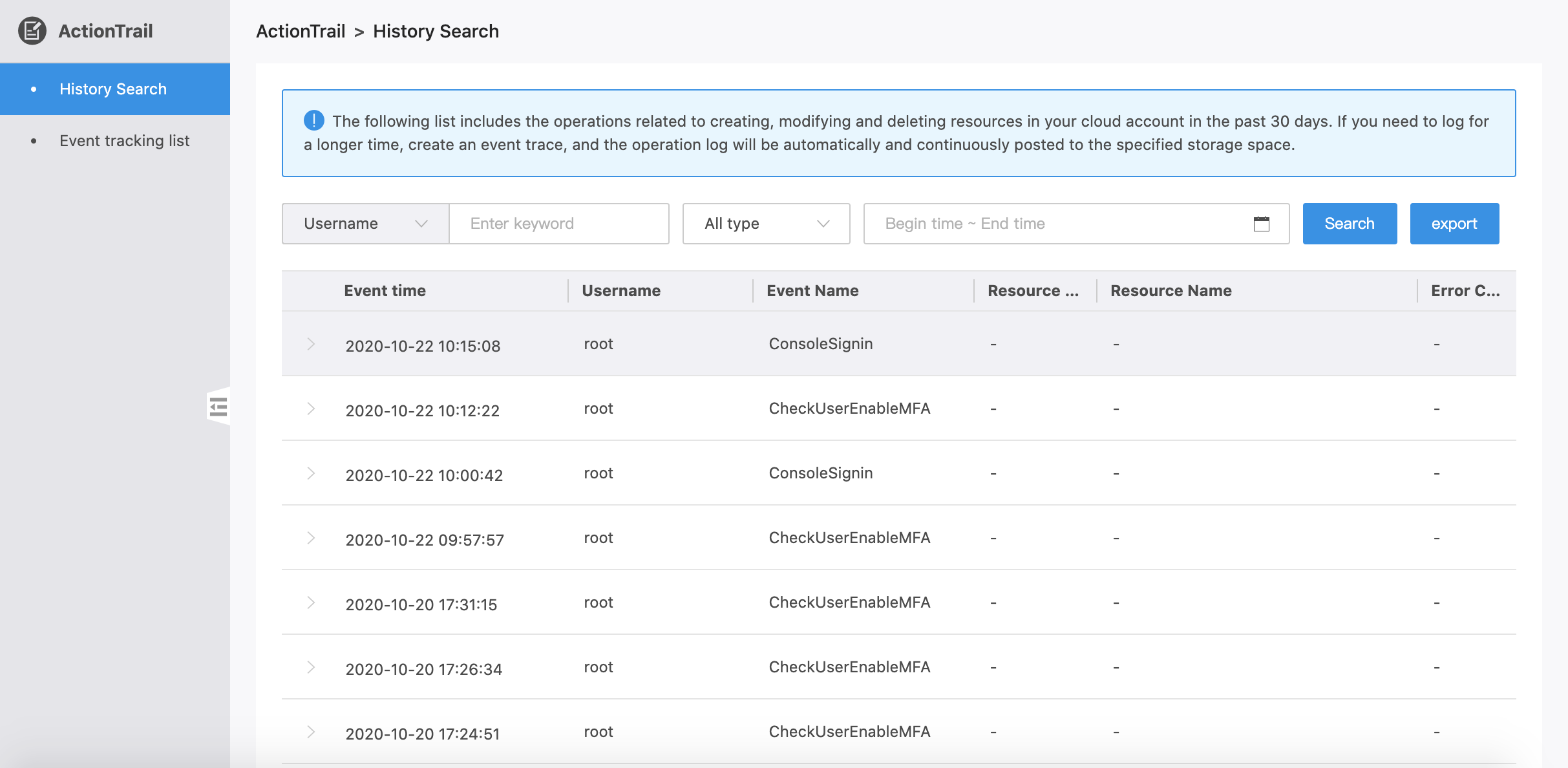 ####View event details
In the event list, you can click an event to view its details. The details about an event include the AccessKeyID, event source, region, error code, event ID, event name, event time, request ID, source IP address, resource type, and username. You can also click View event code to view event code information.