Set for a single file:
Select the file that needs to set permissions and click 【More】->【Set ACL】.
Pop up the dialog box for setting file permissions.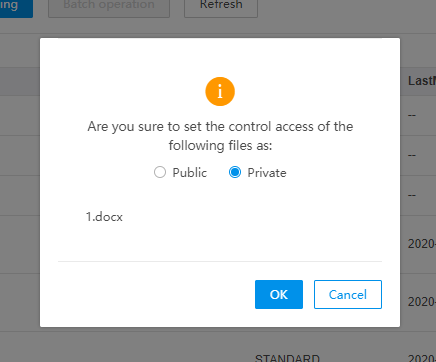 Modify and submit the file permissions, effective immediately
Set file permissions in batch:
Select one or more files and click 【Batch operation】->【Set ACL】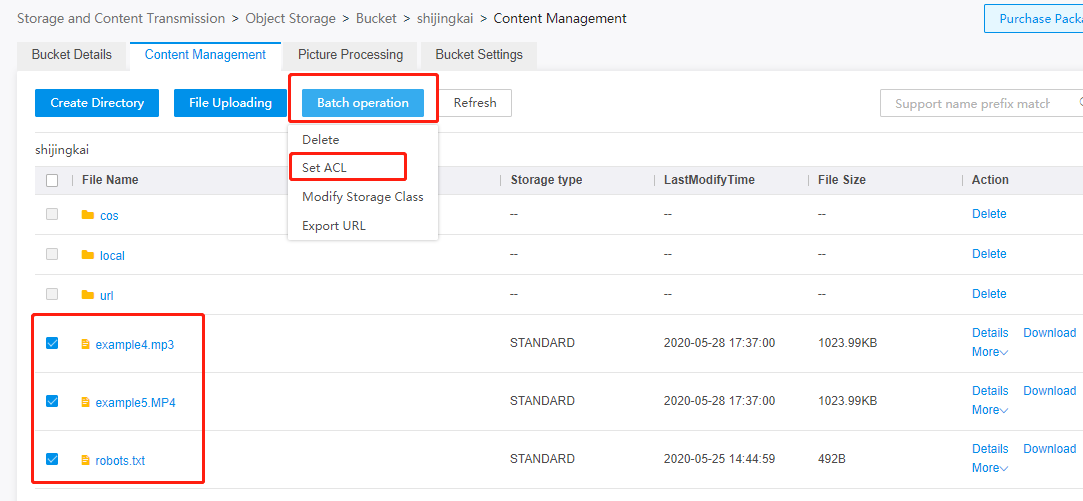 Pop up the dialog box for modification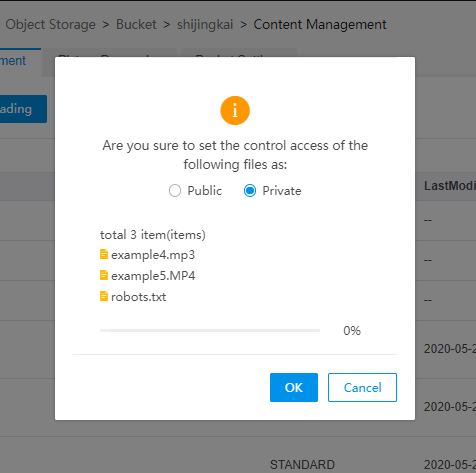 Select the access control permissions for the files. After clicking OK, the user can see the progress of the modification.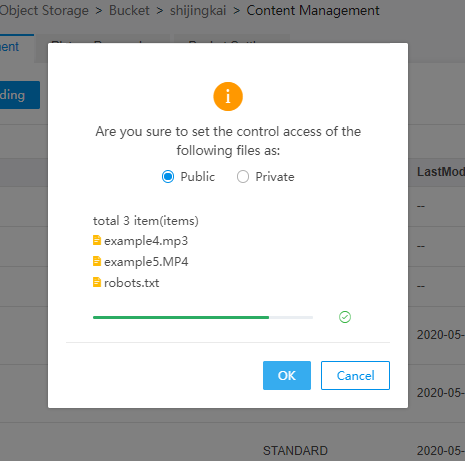 4.Setting the ACL for directory is not supported. If you want to set the ACL for files in directory, please enter the directory and set it.