Delete Buckets
---
Before deleting a Bucket, please make sure all files stored in it have been emptied; otherwise, the Bucket cannot be deleted.
The specific steps are as follows:
Enter the bucket list interface, and click the corresponding delete button to delete the bucket.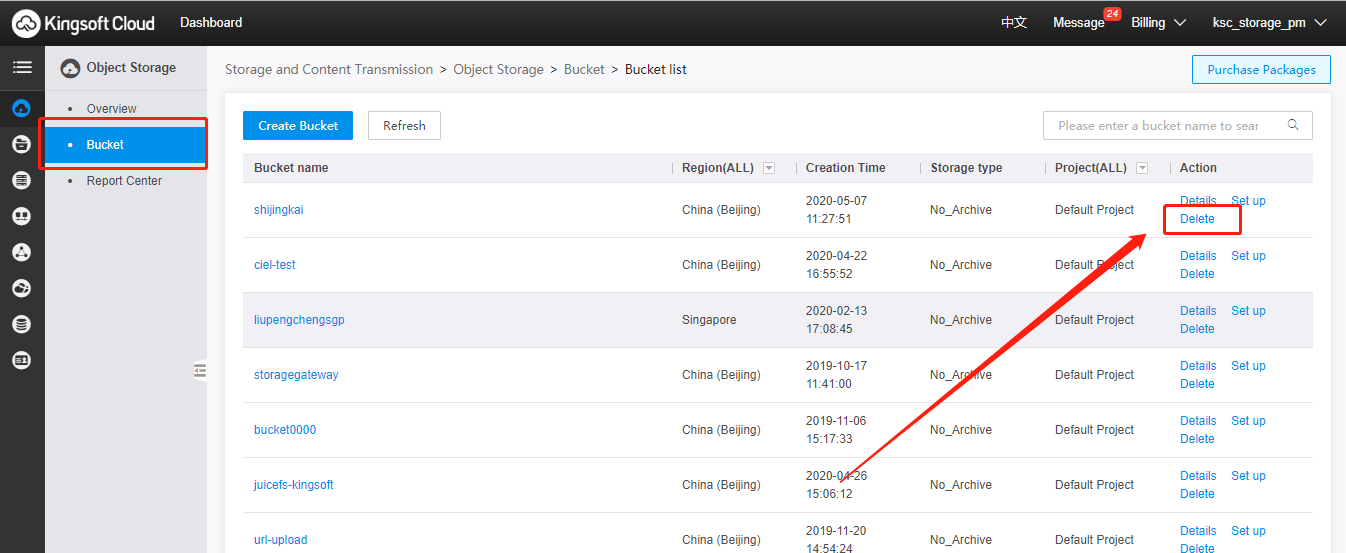 2.The dialog box for deleting Bucket appears. Click OK to delete the Bucket (before deleting, you need to first delete all files in the Bucket).